You are here:
CPD Provider Directory
Blue Turtle Consulting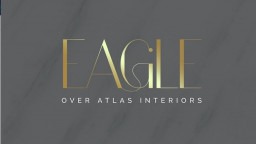 Ian Motley

Tel:

+44 (0) 20 3289 1887

Address:

Suite 36

88-90 Hatton Garden

EC1N 8PG

London
Details
Cost: £295.00

Duration: 6 hours

Venue: Various

Regions: UK Wide
Fee Proposal Workshop
Most Design Professionals are trained to price design services by; estimating their cost to complete the work, balancing it with local market conditions and then negotiating with the Client. Economists call this pricing model first degree price discrimination. There is a better way. During this Workshop, we'll show you how research from the fields of fee psychology, fee negotiations and behavioral finance can help you write proposals that; eliminate scope creep, raise conversion rates and increase fee levels.
Details
Cost: £0.00

Duration: 1 Hour
Design Fee Psychology
Although many of us believe that we make financial decisions based on rational financial criteria, this is seldom the case. This session introduces 5 key concepts from the field of Behavioral Finance to demonstrate why your clients make the financial decisions they make and the crucial role that emotions play in the design fee proposal and negotiation process.
Details
Cost: £0.00

Duration: 1 Hour
Fee Negotiations
When negotiating design fees many of us believe that reducing our fee is the only way to win new work and resolve conflict. During this session we demonstrate a better way to negotiate by showing participants how to respond to the 7 most common 'tactics and tricks' used against design professionals to force fee reductions during the fee proposal and negotiation process.
Details
Cost: £0.00

Duration: 1 Hour
Pricing Design Services
The traditional approach to proposing design fees fails to demonstrate the value in the services that Architects and Design Professionals provide, leaving them in a very vulnerable position at the negotiation table. This session details how other service providers have overcome this problem by adopting a new pricing strategy referred to by economist as 2nd & 3rd Degree Price Discrimination.
Details
Cost: £0.00

Duration: 1 Hour
Writing Effective Fee Proposals
Fee scales are a thing of the past, however many Architects and Design Professionals struggle to write proposals that address the challenges and rewards offered by this new era. During this session we draw from a series of studies conducted by researchers from the field of human behaviour to demonstrate the 7 fundamental principles behind a successful fee proposal strategy and the factors that cause clients to say yes at your request.