You are here:
CPD Provider Directory
bulthaup (Mayfair/Holland Park)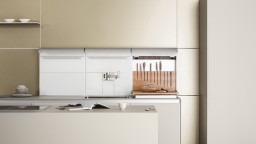 Carolyn Arnold

Tel:

020 7495 3663

Address:

bulthaup

37 Wigmore Street

Mayfair

W1U 1PP

London
Details
Cost: £0.00

Duration: 1 Hour

Venue: 142-144 Holland Park Avenue, London, W11 4UE

Regions: Within the M25
Living Spaces
bulthaup delivers a service that is truly unmistakable: the design of living spaces that are planned holistically, based on the architecture of the room and the individual needs of the customer.
For bulthaup, precision means superlative expertise and quality as well as technical perfection.
Learn more about our company history and philosophy, premium kitchen production technologies and materials and planning expertise of kitchen living spaces.
CPD Learning Objectives:
1. Exploration of premium kitchen production technologies and materials involved
Veneer / solid wood
laminate
lacquer
aluminium
laser edge welding
monobloc manufacturing
2. Insight into the individual planning expertise of a kitchen living spaces
Please contact Carolyn to arrange a presentation within the M25 where there are a minimum of 8 attendees or to arrange small groups of up to 5 in the Holland Park showroom by appointment to suit the practice.