You are here:
CPD Provider Directory
Domus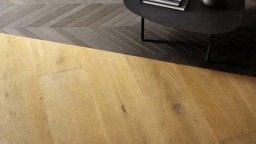 Tamsin Brooke-Smith

Tel:

020 8481 9583

Address:
Details
Cost: £0.00

Duration: 1 Hour

Venue: 60 Queenstown Road, Battersea, SW8 3RY
Wood Masterclass: Designing & Specifying with Wood
The Wood Masterclass CPD will provide you with a deeper knowledge of this timeless, natural material and how best to design and specify engineered wood for your future projects. The session focuses mainly on oak wood and key topics covered include the specifying, installation & maintenance of wood floors, wood and the environment, current design trends such as parquetry and also combining wood and tiles in your projects. The CPD also looks in detail at how wood flooring is graded, the different treatments engineered wood undergoes and what effects they have on the material, the different finishes wood flooring can have and the benefits of these, plus the variety of tones available across the spectrum of cool, natural and warm. Please see the BIID events page to sign up for our next dates.
Details
Cost: £0.00

Duration: 1 Hour

Venue: 60 Queenstown Road, Battersea, SW8 3RY
Tile Design: History, Innovation & Trends
This CPD focuses on innovation in tile design and porcelain production, demonstrating how technology drives trends and how trends drive technology. The session starts by looking at the history of tiles, with the earliest known use of ceramic tiles in 4000BC. More recent 20th century history is also covered, looking at the rapid innovation in the manufacturing of porcelain over the last 40 years and its influence on tile design. The CPD incorporates a tour of the Domus showroom in Battersea, highlighting different examples of porcelain tiles which demonstrate major advances in technology, and how these have enabled innovative ways to design with tiles.
Details
Cost: £0.00

Duration: 1 Hour

Venue: Clerkenwell Showroom, 50 Great Sutton Street London EC1V 0DF
Designing with Concrete: Bespoke 3D Concrete Tile Design
The Bespoke 3D Concrete Tile Design CPD delivers a masterclass in surface design using concrete, providing designers and architects with a deeper knowledge of how this unique material can be used in tile format to fit the needs of different projects. Key topics covered include the history of concrete in architecture and design, the composition of concrete and how it is produced, basic casting techniques, the colouring of concrete, surface treatment, cutting concrete and adhesives and grouting advice.