You are here:
CPD Provider Directory
Dudgeon Sofas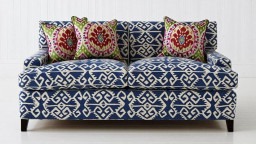 Hugh Garforth-Bles

Tel:

020 7589 0322

Address:

Bartolozzi Mews

SW6 7SR

London
Details
Cost: £0.00

Duration: 2 Hours

Venue: Fulham, London

Regions: Fulham, London
How A Sofa Is Made By Hand: Workshop Tour and Talk
Dudgeon Sofas specialise in handmade sofas and custom furniture for residential homes and superyachts. This tour starts with an introductory talk by Hugh Garforth-Bles, Managing Director, on the company background and an explanation of handmade handsprung sofa manufacturing from design through to the finished piece. Handmade sofas, armchairs, ottomans, French furniture in both classic and contemporary designs will be discussed. This will be followed by an explanation of how to specify upholstery and what key features to consider. There will be a tour of the workshops guiding the visitors through each stage of manufacture – frames, upholstery including materials used and methods employed – natural bamboo cane seat edge and hand-tied springs, fabric cutting and sewing including hand sewn details and finishing. Some methods which are unique to Dudgeon Sofas will be explained. Please contact Genevieve via telephone or email for details of the next available tour date.