You are here:
CPD Provider Directory
Ecoled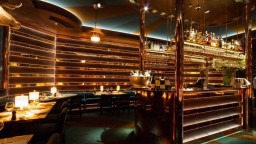 James Cadisch

Tel:

+44 (0) 20 8492 7633

Address:

Unit 2, IO Centre

AL10 9EW

Hatfield
Details
Cost: £0.00

Duration: 1 Hour

Venue: Unit 2, The IO Centre, Hearle Way, Hatfield, Hertfordshire, AL10 9EW, U.K

Regions: South East
Lines of Light
This CPD focuses on Lines of Light, linear lighting applications, technicalities, installations, specifications and examples of use.
The Learning objectives for this CPD are:
Part 1 LED Chips - this part is to give you an understanding of LED's, what's good about them, but more importantly what to watch out for.
Part 2 Power - Voltage pays a large part in choosing which system is best for you and your project. We will discuss the benefits and disadvantages to each.
Part 3 Types of LED strip – There are 3 types available in the Marketplace to date and we will again cover which types including benefits and disadvantages.
Part 4 Flexible board - Is the most commonly used of the three and we will discuss the types available and which chip best suits each situation.
Part 5 IP rating – the importance of ensuring the Strip has the correct protection which will last for the life of the product.
Part 6 – Lighting design which to watch out for when specifying Strip and what type suits each project.
To book this CPD please email or call James
Details
Cost: £0.00

Duration: 1 Hour

Venue: Unit 2, The IO Centre, Hearleway, Hatfield, Hertfordshire, AL10 9EW

Regions: South East
Flawless Finishes with Lighting
The Learning Objectives of this CPD
1. Understanding of the various lighting positionings in relation to:
Uplights
Downlights
Beam Angles & Positioning from Walls
2. Finishing techniques
Materials available
Advantages and disadvantages of finishes:
powdercoating
anodising
plating
To book this CPD please email or call James