You are here:
CPD Provider Directory
Furniture Industry Research Association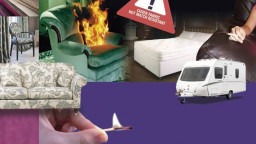 Chris Winsor

Tel:

01438 777 700

Address:
Details
Cost: £0.00

Duration: 2 Hours
Fire Safety of Furniture and Furnishings in the Home - A guide to UK Regulations (Online)
This guide has been formulated using the independent expertise of the Furniture Industry Research Association (FIRA) which has been testing and advising on flammability issues with valuable contributions from the Executive of the British Furniture Confederation and the wider industry. The guide provide understanding of what needs to be done to ensure product compliance, and which tests apply to which products. In addition, there are still many products, especially imported items, which do not comply. Changes in materials usage, plus novel products, design and technologies, and a growth in imports, mean that vigilance is still required to ensure all those responsible understand their obligations.
To access this e-learning please log on to the BIID Knowledge Hub
Details
Cost: £0.00

Duration: 2 hours
Fire Safety of Furniture and Furnishings In The Contract and Non-Domestic Sectors (Online)
The contract sector, whether it be hotels, offices,schools, hospitals or care homes, is key to the UK economy,and ensuring that adequate fire prevention procedures are inplace is an essential safety requirement. Where fire safety for domestic furniture is defined by legislation, the requirements for the contract sector are, at first sight, more complex. The Regulatory Reform (Fire Safety) Order requires that there are fire risk assessments in place for all buildings used for non-domestic activities. However, it is not always clear how these relate to furniture.
This guide clearly shows how furniture should be considered in a risk assessment, and how this impacts on different types of usage, together with the obligations of manufacturers, suppliers, specifiers and end-users.
To access this e-learning please log on to the BIID Knowledge Hub