You are here:
CPD Provider Directory
Hamilton Litestat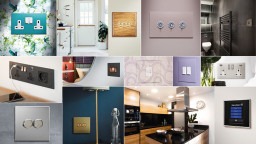 Contact
Alison Osmond

Tel:

01747 860088

Address:

Bristol Head Office and Showroom

Unit 10, Carrick Business Centre, 4-5 Bonville Road

Brislington

BS4 5NZ

Bristol

New London Showroom

Cannon Green

27 Bush Lane

EC4R 0AA

London
CPD course title:
An 'Intelligent' & 'Smart' approach to effective Lighting Control
CPD Fees: £0.00

CPD Duration: 1 hour with questions

CPD Venue: Bristol, London, or designers studios
CPD overview
Interior Designers are welcomed to attend this informative CPD from Hamilton Litestat explaining the virtues and solutions that intelligent and smart lighting control can bring to any project.
The ability to control the intensity and quality of light within a dwelling, whether residential or commercial, is a basic everyday need. It empowers us to create a space that's multi-purpose. Bright light for work, dimmed light for relaxing/social, and zero light for resting/sleep. Although the basic need has not changed, what has evolved is how this need is delivered!!!
Learning objectives:
An understanding of the different forms of lighting control
An appreciation of where lighting control can be used
An introduction of the smart lighting control sector and the different protocols on offer
The expansion of a lighting control system to incorporate and control other services such as blinds and audio
A brief introduction to smart audio control
To book this CPD at either the Bristol or London locations please call or email Alison Osmond. Alternatively, sales managers are available to visit designers studios in most regions of the UK.
Contact telephone: 01747 860088, Contact email: cpd@hamilton-litestat.com
---