You are here:
CPD Provider Directory
John Lewis for Business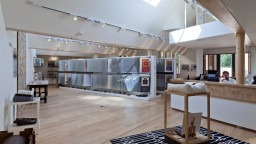 Suzanne Knight

Tel:

0207 931 4591

Address:

Heritage Centre

SL6 9SR

Maidenhead
CPD course title:
Designs From the Past, Inspiration for the Future (Talk and Tour)
CPD Fees: £0.00

CPD Duration: 2 Hours

CPD Venue: John Lewis Partnership Heritage Centre, Grove Farm Odney, Lane Cookham, MAIDENHEAD, SL6 9SR
CPD overview
An illustrated talk on the origin and history of the Textile Design Archive held by the John Lewis Partnership. The session focuses on historic textile printing techniques, the work of notable designers and how the archive inspires new designs and product. The talk will be followed by a Q and A session with a JLP archivist and a guided tour of the Partnership's Heritage Centre, including the textile gallery where the original artworks for many designs from c1800 onward are displayed.
---