You are here:
CPD Provider Directory
Luminaire Arts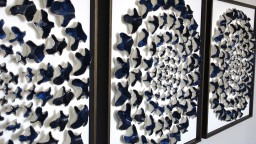 Contact
Paresha Raj-Burnett

Tel:

+44 07828 330812

Address:
CPD course title:
How to Work with an Art Consultant
CPD Fees: £0.00

CPD Duration: 1 hour with questions

CPD Venue: Luminaire Arts gallery in Pimlico, at designer's premises by request, and remotely by video conference

Regions: Nationwide, by request
CPD overview
This CPD is aimed at interior designers, developers and architects who procure artwork for their projects and is split into two modules:
Module One: Commissioning Art
The first section is about how to commission artwork, in this section we discuss what it means to commission artwork, where you can commission artwork from and important things to consider when looking and budgeting for artwork.
Module Two: Points to Consider when Taking on the Role of the Art Consultant
In the second section of this CPD, we discuss things to consider when taking on the role of an art consultant and how to work with client expectation and any legal issues that arise when dealing with purchasing artwork.
This CPD is an easy and open guide on how to buy art in modern times and has been developed from our eight years' experience in the industry and frequently asked questions from our clients.
Learning objectives:
• To have a better understanding on how art is created and commissioned
• How the interior designer can improve the client experience when specifying art
• A better understanding of the process involved when sourcing art
• How time and budget can affect the procurement stage
To book this CPD please call or email Paresha on +44 07828 330812 / paresha@luminairearts.co.uk
---