You are here:
CPD Provider Directory
A. Salvatori UK Ltd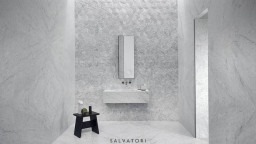 Contact
Sara Di Maio

Tel:

0207 4868 491

Address:

A. Salvatori UK Ltd

W1U 2RL

London
CPD course title:
Learning about Natural Stone: petrological families, applications, finishes and sustainability
CPD Fees: £0.00

CPD Duration: 60 minutes with a 30 minute showroom tour

CPD Venue: 26 Wigmore Street, London, W1U 2RL

Regions: Within the M25 by appointment
CPD overview
An insight into the stone industry to familiarise the interior design audience with natural stone and its applications.
Learning objectives:
This CPD will give an understanding of the differences between the main groups of stone used in the construction industry, how they are cut and produced, which type of application they can be used for and the different type of finishes and new materials you can get from the use of stone.
To make an appointment, please contact Sara di Maio.
---