You are here:
CPD Provider Directory
Selectaglaze Limited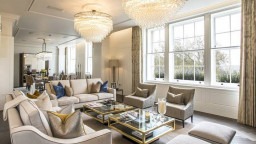 Zoe Williams

Tel:

01727 837271

Address:
Details
Cost: £0.00

Duration: 45 Minutes

Venue: Designer Offices by Appointment

Regions: London & South East
Designing professional secondary glazing solutions for enhancing thermal performance, acoustics and security
This CPD covers a range of topics to help effectively specify secondary glazing to enhance the environment in Listed and heritage buildings
Learning objectives:
1.To give an overview of how secondary glazing can be used to provide thermal enhancements, noise reductions and added security
2.Give examples of the types of buildings and ways in which it can be used, to meet both aesthetic and functional needs
3.Highlight the performance capabilities and applicable standards for secondary glazing
4.Understand the design features of secondary glazing ranges and their performance.
Details
Cost: £0.00

Duration: Duration 3 hours (Over a morning period concluding with a light lunch provided by Selectaglaze)

Venue: Selectaglaze, Alban Park, Hatfield Road, St Albans, AL4 0JJ
Factory Tour
This factory tour and CPD aims to provide a comprehensive understanding of the benefits, design and manufacture of bespoke secondary glazing. The CPD will put the manufacturing process into context, with the final part of the tour ending in the showroom to look at the final products in situ. It should also give more confidence in specifying secondary glazing, after seeing the quality processes in the manufacturing stages to ensure that the end product meets the required performance levels, whilst integrating sympathetically with all the other building elements.