You are here:
CPD Provider Directory
Spiral Cellars Ltd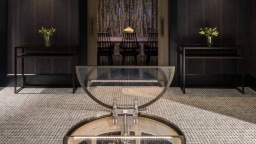 Fiona Love

Tel:

0845 241 2768

Address:

Woodcock House,

SW19 5BY

London
CPD course title:
Go Underground and Give Wine a Home of its Own
CPD Fees: £0.00

CPD Duration: 1 Hour

Regions: Nationwide
CPD overview
'Go underground and give your wine a home of its own' is designed to give the audience a thorough understanding of the need for wine storage, how to store wine correctly and the benefits of underground wine storage, with technical background on the components and processes involved in constructing a prefabricated natural wine cellar. The audience will come away from this seminar with the knowledge to advise their residential and hospitality clients on how best to store their wine collection.
---
CPD course title:
How to Specify Spiral Cellars (Online)
CPD Fees: £0.00

CPD Duration: 30 minutes
CPD overview
Full explanation of the design of an underground wine cellar and the installation process involved, together with details of the various cellar design considerations and finish options.
To access this e-learning please log on to the BIID Knowledge Hub
---