You are here:
Sponsorship
The BIID Interior Design Awards deliver a unique opportunity to align your brand with the UK's most exciting new interior design awards programme and connect with the UK's interior design community. Benefits include high profile marketing exposure for the duration of the awards campaign, which will run from the launch in January 2022 up until the awards ceremony in October 2022, which gives you privileged access to network with finalists and winners, as well as guests and VIPs from the design industry.
If you would like to sponsor the event, please get in touch to find out more.
Thank you to the headline sponsor of the first BIID UK Interior Design Awards.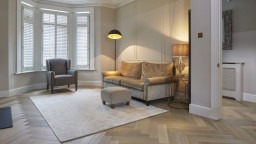 Havwoods
Wood that works.
Inspiring architects and interior designers for well over forty years, Havwoods is the prevailing name in beautiful wood flooring design.
Gracing the surfaces of some of the world's finest restaurants, hotels and private residencies, Havwoods' superior collection of wood flooring and cladding products is available in an extensive range of species, finishes and dimensions to ensure the perfect fit for any project.
Combining unrivalled expertise, up-to-the-minute product designs and an ever-expanding global portfolio of showrooms, Havwoods sets the benchmark for superior quality wood flooring. Sustainability is in the heart of Havwoods and their products are sourced only from sustainably managed forests.
We are delighted to welcome the following companies as sponsors of BIID Interior Design Awards 2022.
Control4
Your natural technology partner for the home.
As a leading smart automation system for homes, Control4 can bring your clients completely personalised control of their lighting, music, cinemas and TVs, comfort, security, communications, and much more.
Beyond this, they share your ambition to create beautiful, comfortable and thoughtfully designed interior spaces. They understand how our technology can play an important part in meeting your design vision, often whilst hidden from view, or blending perfectly into your scheme.
With a professionally installed Control4 smart home operating system (OS), thousands of different devices and systems can be seamlessly integrated for easy and intuitive operation. Work with Control4 to elevate the luxury experience for your clients.
Decorex International
Bringing the industry together to celebrate design for 43 years.
Decorex was established in 1978 as a setting for high-end interior design professionals to meet and do business. Europe's leading interior design event is a truly immersive experience that celebrates design in all its forms. Their goal is to provide unparalleled opportunities for the design community to connect, learn and flourish. They're helping businesses achieve their goals and find inspiration physically and digitally. 
The annual event is the destination to meet with thousands of actively specifying Interior Designers, Decorators, Designers, Interior Architects, Property Developers and Specifiers, all of whom are hunting for the latest collections for their upcoming projects. From 9-12 October 2022 at Olympia London you can expect new and exciting features, a thoughtful seminar programme hosted by leading design figures, alongside the latest collections from the world's best design brands – all under one roof.
Alexanders
Award-winning removals and storage firm
Alexanders has been working with interior designers for over 10 years and specialises in logistics, storage and installations, so is the ideal partner for efficiently managing these services. Their flexible service includes deliveries, collections, inventory management, secure storage and a white glove installation service. Their installation services include furniture assembly, hanging mirrors and artwork as well as the removal of any packaging waste.
Alexanders offers a procurement service for FF&E and as part of its inventory management service carries out a full condition checking service so that any damaged items can be returned and replaced. They have a specialist team to deal with inventory management and for planning and managing any projects. Interior Designers work with Alexanders due to their expertise and because they have one point of contact to seamlessly manage an important element of their business.
Design Central
Regional Interior Design Trade Events
Design Central UK, run by Catherine McCubbin, an experienced interior designer, was conceived over breakfast in Chelsea Harbour. Her ethos is to bring the industry, regional Interior Design Trade events and to encourage exhibitors, sponsors, and attendees to nurture long lasting relationships in a local environment. From our first event in Cheshire over six years ago, to our second location in Devon, our third regional event will be "off the ground" in May of 2022. Great care is taken in choosing the locations that allow companies to display their collections in amazing settings. With the events growing year on year, they're ideal for finding fabulous new products and viewing the latest collections, these regional events are ones you'll not want to miss.
New collections from some of the world's leading brands will be shown over two days at our event at Rockbeare Manor, Nr. Exeter. 29th & 30th March 2022. Events in Cheshire and Cambridge/Essex will follow.