You are here:
CPD Provider Directory
Tradelinens Ltd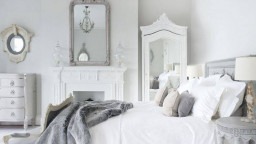 Rebecca Dukes

Tel:

01442 843 769

Address:

Mile Barn Farm,

The Barn Farm,

HP4 1QR,

Dagnall
Details
Cost: £0.00

Duration: 1.5 hours

Venue: Various hotels

Regions: London and South-East England
Introduction to Specifying Linens and Towelling
By the end of this interactive seminar you will be confident in recommending the right linens and towelling for any project; have busted some age old myths and be equipped with the language to specify like a pro.
Learning objectives:
How to choose linens for a project and specify like a pro
How to recommend the perfect duvets, linens, towels and pillows
How to dispel age-old myths
How to care for linens and towelling
Quick reference guide to the language of linens
This CPD will be run throughout the year by Tradelinens Ltd at their partner hotel properties. To find out where and when the next event will be held, please email or call Rebecca Dukes on
01442 843 769 / rebecca@tradelinens.co.uk.