You are here:
Registered Interior Designer®
Abbey Emmerson
Trend Designs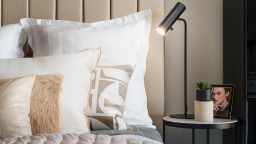 Profile
Trend Designs is a Surrey based interior design practice with an established reputation for creating stylish & luxurious high end residential and commercial interiors in the UK and internationally. Trend Designs was founded in 2002 by Abbey Emmerson who is an accredited member of the British Institute of Interior Design (BIID). Abbey has worked in the design industry for over 20 years and with her team of design professional brings a wealth of knowledge and experience to create exceptional interiors from concept through to completion.
At Trend Designs we pride our success on our passionate and professional approach to bringing innovative design solutions to any project we undertake.
Every design is carried out with the highest attention to detail and more importantly we listen to our clients and with this ethos in mind, they have returned to us time and time again.