You are here:
Registered Interior Designer®
Alexia Osborne
Alexia Osborne Design Limited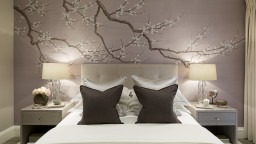 Profile
Alexia Osborne Design is a London based interior design studio which offers a tailored design service in the UK and abroad.
With a personalised design service to suit each client's lifestyle, tastes and requirements, we create timeless and elegant interiors of the highest quality ensuring projects are carried out on time and budgets carefully managed, often significantly enhancing the value of the property.
Together with an experienced team of passionate and talented designers, all elements of our projects are carefully considered with meticulous attention to detail, from hand stitched leather doors to fine architectural elements. With a wealth of experience in the design industry, working on a number of luxury residential projects, we have established relationships with leading architects, contractors, subcontractors and suppliers from the UK and around the world and can assist in assembling a professional design team to suit each project.