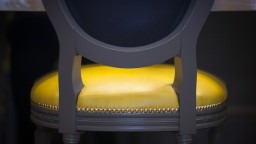 Profile
Alma, the luxury leather specialist, was established in London in 1938.  Since its formation, it has built an enviable reputation for combining traditional expertise with cutting edge techniques, making it the leading expert in its field.   As such, Alma is renowned for redefining how leather is used in the 21st century.
Alma's flagship London showroom is located in the heart of Mayfair, a stone's throw from the bespoke tailors of Savile Row.  This exceptional Grade I listed townhouse is an emporium to leather – from floors and wall panelling, to furniture and staircases, all in a variety of different hides, treatments and finishes including laser cut and embossed leathers.
For many years, Alma has been the first point of contact for interior designers, manufacturers, specifiers, retailers, private clients as well as students and rising stars.  With an inspirational and encyclopedic offering, Alma presents an unrivalled selection of the finest quality hides from around the world, which can be used in innovative yet practical ways.  By demonstrating techniques and hides that are traditionally associated with the fashion industry, Alma continues to lead the way in making leather a contemporary fabric of choice.
With a solid reputation, built on many years of experience, Alma is proud of its level of service, truly bespoke credentials and commitment to making all its furniture, furnishing accessories and leather goods by hand in its London factory.  At a time when the world is once again returning to natural materials, Alma combines its heritage and expertise with traditional craftsmanship to produce contemporary designs.
Alma's business is divided into three categories: Alma Studio, Alma Home and Alma Leather. 
Alma Studio
Alma's consultancy service, Alma Studio, works with leading interior designers, architects and specifiers worldwide to create bespoke, custom made leather interior finishes.  From exquisite leather doors, floors and wall panelling, to staircases, handrails and furniture, Alma Studio oversees each stage from planning, production and installation.  Renowned for its quality and craftsmanship, the company's team of specialists work with clients to realise any design brief.
Alma Home
Using the finest quality leathers, Alma Home produces exceptional handmade furniture and accessories.  Each item is designed in the company's workshop and made by hand by its specialist team of craftsmen incorporating a range of different colours, styles and finishes.  Items include elegant console and dressing tables to trinket trays and tablet cases.
Alma Leather
Alma has built an enviable reputation for sourcing the finest leather from across the globe.  With a diverse collection of more than 100 different types of leather at any one time, Alma's team of specialists can advise on a range of bespoke styles, finishes and applications.  Client sectors include: international property, interiors, private residential, retail, fashion, transport – automotive and yachting – as well as hospitality including hotels, restaurants and bars.