You are here:
Amron Architectural Ltd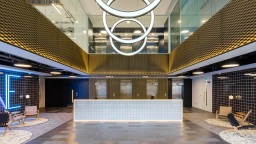 Contact
Jonathan Reed
Tel:

01795 228583

Web:
Profile
With over a decade of experience in the architectural industry supplying metal mesh products to architects, large interior design practices and freelance designers, our team have the knowledge and expertise to help you create bespoke designs and bring your ideas to life.
Amron are part of the Wire Belt Group and do not only promote and sell products manufactured within our group, we also promote and sell products that are manufactured by our associate manufacturing companies. We believe in being at the forefront of new innovations in architecture and work with manufacturers to develop new and exciting products for the architectural and interior design industry worldwide. We are the only UK distributors for Banker Wire.