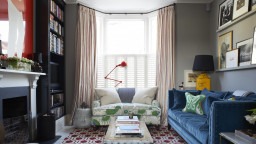 Profile
'Amy Kent' is a beautiful collection of hand knotted rugs, made from a mix of wool and art silk. 
The designs are inspired by every day shapes - from trees, leaves and flowers to architectural features and patterns. They are simple designs that are both classic and contemporary, suiting traditional and modern interiors alike. All the rugs are made to order and can be individually customised - any size can be specified and we have an extensive range of colours to choose from. The backgrounds are typically made from wool, with the patterns in art silk, although they can be made solely from wool or art silk if preferred.
Amy can also work with interior designers to create their own designs.