You are here:
Registered Interior Designer®
Anouska Anquetil
Aterre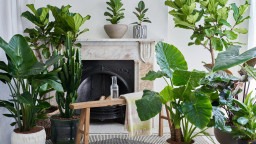 Profile
We are a design duo based in London with a background in biophilic design, interior architecture and emotional ergonomics. We have a shared passion for emotionally intelligent design based upon a profound respect for the wisdom of nature - combined with a deep understanding of sensory and experiential design and the positive emotional impact this has on our lives.
Aterre; earthbound, from the earth, represents both our ethos and shared french heritage. We collaborate across multi-disciplinary fields to innovate and create sustainable design solutions to create a world more aligned, more respectful and more symbiotic with the planet that sustains us. Our hope is to play a meaningful part in an ever growing community of social designers creating a more uplifting, nurturing, environmentally conscious way of living and designing the world in which we live. 
We see the future thriving at the intersection between emotional ergonomics, design, technology and the natural world to create naturally health infused sustainable spaces and architectural systems. Only through such collaborations can we create the places and systems that will enable humans to live in sustainable, technologically advanced, natural environments.
We look to nature and design psychology to influence the designs of the future to benefit humans and the planet we live on. Creating symbiotic spaces for cities, communities, individuals and the planet to thrive.
We offer Studio design services, Lab innovation & collaboration, Society talks & events, and our biophilic plant & product line through our Collection. 
*Join Aterre Society weekly on Thursdays at 5pm GMT on Clubhouse where we host Creative Hub and invite collaborators to the stage to talk all things Biophilia, Bio Design and Social Design.