You are here:
Anthony Thompson Ltd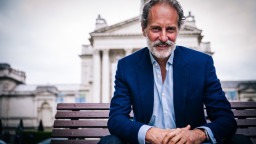 Contact
Anthony Thompson
Tel:

07768 904558
Profile
Anthony Thompson is an internationally renowned expert in Oriental and European rugs and carpets, providing a highly specialised service to designers, corporations and private individuals. Anthony acts principally as an agent in buying both traditional and contemporary rugs and carpets for discerning clients world wide. Founded in 1990, the company operates within both the domestic and contract markets, offering a service for designers of private residences and commercial properties.
Anthony has an extensive range of contacts throughout the whole carpet industry, and provides his clients with both traditional and modern rugs, including bespoke products made to the customer's own design and specification.
Finding a way through the maze of colours, designs and sizes to reach the ideal combination takes much time and demands the advice, skill and expertise of an individual who has the whole industry at his finger tips. Anthony Thompson has the knowledge to pinpoint the appropriate source for the client's particular requirements.
By acting as an independent agent, and never buying or holding his own stock of rugs, he is able to choose from a wide selection, consequently offering a broad range of options and an objective valuation, which are simply not available elsewhere.
Anthony Thompson is well-known for a tailored personal service to his clients, working closely with their colour schemes and designs. In addition to exercising an unsurpassed level of discretion and expertise, the company is well known for its close attention to detail on every commission.