You are here:
Registered Interior Designer®
April Russell
April Russell Designs Ltd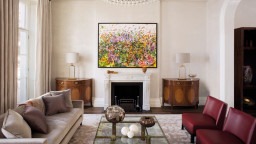 Profile
April Russell, a Member of the British Institute of Interior Design (BIID), is an established interior designer whose core business is creating stylish interiors, either traditional or modern, with a 'less is more' philosophy. Approachable, down to earth and friendly, April is very experienced in managing and co-ordinating large scale projects after 20 years of living and working in London. The majority of April' s projects are bespoke residential interiors for private clients and developers such as Oakhurst Property Developments Ltd. A native East Coast American, April trained at the Inchbald School of Design and later at Sotheby' s. After working with Piers Westenholz and Percy Bass, April decided to set up her own successful interior design business in 1999.