You are here:
Armourcoat Surface Finishes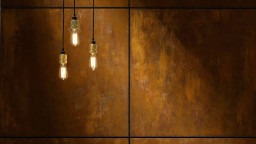 Profile
Armourcoat Surface Finishes are recognised around the world by leading architects and designers as the leading exponent of polished plaster, innovative surface finishes and sculptural effects. As a result, Armourcoat has become an integral part of some of the world's most prestigious architectural projects. Since its beginnings in 1984 in specialist squash court and hard wall plasters, Armourcoat has gone on to create a revival of interest in the ancient technique of polished plaster and to pioneer a unique range of decorative finishes which provide comprehensive, quality surface solutions for modern and traditional interiors.
Armourcoat plasters are made from gypsum or cement bases individually blended with lime, marble powder and natural stone aggregates. Surface effects range from highly polished, mirror-like finishes to more natural, textured effects such as marble and limestone can be achieved easily, convincingly and cost-effectively - particularly for columns and curves - and with significantly less weight. In order to achieve a completely seamless, continuous finish,
Armourcoat does not permit the use of day joints and each section of wall is finished in a single, uninterrupted process to give a natural looking surface which exudes strength. Armourcoat carries out contract work all over the UK and Eire, and through an established network of international agents, operates in over sixty countries around the world. The company prides itself on the highest quality service, application and technical support.