You are here:
Registered Interior Designer®
Bess Sturman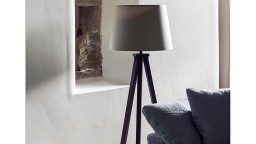 Profile
Bess Sturman established Sturman & Co. Interior Design Studio in 2011 to provide a contemporary design service underpinned by the professional skills she had honed in her previous corporate and legal careers.  The studio offers a completely bespoke interior design service through which we create an enduring sense of place for our clients.  Bess's designs aim not only to make your home look better, but to actually inspire a better way of living for you.  
Since designing the award-winning Ilkley Cinema in 2015, Bess has built a capable, multi-disciplinary team around her practice, and our studio is based in Ilkley town centre.  We mainly undertake whole-house renovations for larger properties and country homes, where we can drive value from the detail of a larger project, but we do occasionally have flexibility to take on smaller projects within our project schedule.  We are very proud to be the "go-to" Yorkshire experts, but we also undertake projects around the UK and even internationally for our clients.
Bess's work has been recognised nationally, most notably for the interior design of Europe's smallest 4K cinema, Ilkley Cinema, which saw her win the 2016 Northern Design Award for Best Commercial Interior. Sturman & Co. also were nominated 'Best Residential Interior Design Practice' finalist at the 2018 Northern Design Awards and Bess has featured as an on-screen interior designer for BBC One.