You are here:
Registered Interior Designer®
Ben Huckerby
Ben Huckerby Design Ltd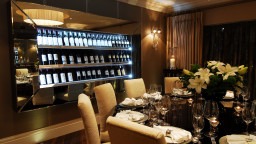 Profile
Ben Huckerby Design was originally formed in 2005. The company has grown from a sole trader into a Limited company, and now boasts a unique design studio, showroom and event space for hire. We are in collaboration with several other prestigious partners enabling us to offer the full design experience in one prime location.
The mastermind behind the interior scheme of Britain's Best Home, Ben has an eye for interiors and a flair for mixing traditional with modern to create truly luxurious and sumptuous interiors. He had always had an interest in desing in terms of fashion and photography but it wasn't until his art foundation course lecturer told him he'd be made not to pursue a career in interior design, that he went down this route.