You are here:
Camar Marble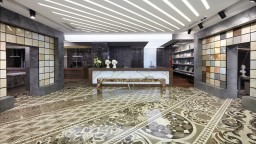 Profile
Camar Marble is a family company that was founded by Mr. Jose Sanchez in 1977. Nowadays it is managed by their sons Manuel, Antonio, and Jose Sanchez Tapia.
The company has been in constant evolution since its creation. Looking for the latest technology and the best professionals. This organizational culture made possible the development of several projects with a great international relevance.
Always searching for new opportunities and opening new markets. We have made different and big projects in Saudi Arabia, United States, Ireland, Dubai, Japan, Germany, France, Hungary, the Republic of Moldova, Morocco, Iraq. Currently, the most important markets for Camar are Spain, UK and Russia.
Our ambition is to search for excellence in each project carried out where our main goal is to convert your ideas into reality. The involvement of the entire Camar team in your project is absolute, which helps us to execute it through in a satisfactory way, meeting the deadline and the perfection of finishes where we make sure to get a successful project delivery. 
Camar continues to set new goals for itself. Our company reaches challenges that mean achievements and satisfactions for us that can only be possible thanks to enthusiasm, experience and effort of an entire GREAT TEAM.
Throughout these more than 40 years, we have worked our own quarry, currently owned by the Anasol Macael quarry where we have extracted this exclusive and unique marble in the world. In addition, we have been evolving and this has made us work with numerous national and international materials from different parts of the world helped by the good relationship built with our partners.
The knowledge gained during these years makes us a specialist in all types of natural stone for any kind of work. We offer a wide range of natural stone based on our client's needs. We are able to manage the entire execution process of the commissioned work. Once the raw material is acquired from the source, our expert craftsmen finely work the entire manufacturing process at the highest standard. 
For all of the above reasons, Camar is considered as a reliable, competent and committed company, capable of executing any project following the highest quality requirements. Our philosophy...
"A JOB WELL DONE"