You are here:
Carpe Diem Beds Marylebone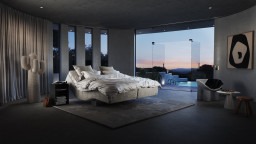 Profile
In business since 1995, Carpe Diem Beds have been creating some of Scandinavia's most innovative, exclusive luxury beds.
Carpe Diem Beds takes its inspiration from the beautiful nature surrounding its ocean side factory – and aims to turn the bedroom into a place as beautiful and relaxing as the scenery on the Swedish West Coast.
Today, Carpe Diem Beds has 5 different patents, including a Contour Pocket System that follows your body's curves whilst giving a gentle support where needed the most.  
This technology allows you to have the sense of sleeping on a cloud – and many have said that after a night in a Carpe Diem Bed, no other bed will suffice.
All Carpe Diem Beds are handmade by an experienced bed-maker – from start to finish. 
Made with specially chosen natural materials such as slow-growth Nordic Pine, exclusive fabrics from Designers Guild and The Romo Group, and some of the most innovative bed patents in the world, each Carpe Diem Bed is truly a work of art – and just like a painter signs his painting, each bed is signed by the hand of its craftsman once he has finished.