You are here:
CC Construction Ltd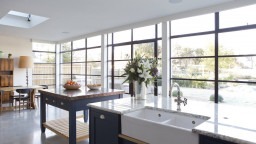 Profile
Our portfolio includes many types and styles of residential and commercial properties and we work with some of the UK's most respected interior designers and architects, incorporating cutting edge design features and state-of-the-art technology.
Organic growth has ensured we maintain the intimate service that provides the best in workmanship. The success of our approach is evident in that much of our work has been won by introduction and referrals from our satisfied clients.  We are also incredibly proud of the long standing relationships we have with our partners and sub-contractors who share our mission to deliver reliability and unrivalled attention to detail.
CC Construction's 3 divisions enable us to cater for all of your construction requirements:
CC Main Contracts: Whole life cycle construction management and programming, delivering new build and luxury refurbishment projects in London.
CC Direct: Still focussing on high end refurbishment and restoration projects but for more complex or unusual builds with a unique approach often working directly with the home owner. 
CC Maintain: When the build is complete, we are committed to the longevity of our clients' projects and pride ourselves on our responsive and proactive aftercare services.  
Please see our website for examples of recent projects and more about our services, however, we're always delighted to hear about new projects and opportunities so please don't hesitate to contact us to discuss them further, we'd love to hear from you.
CC Country:  This is our new division to cater for the needs of our clients who are buiding a new home outside the M25, in the Southern Counties.