You are here:
CEDIA UK Ltd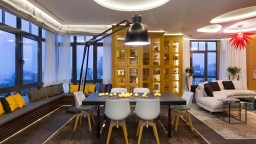 Profile
CEDIA®, the Custom Electronic Design and Installation Association, represents over 3,700 member companies who design, manufacture, and install technology for the connected home. CEDIA serves as the go-to home technology source for consumers and professionals alike, providing access to industry-leading education, certification, research, and much more.
CEDIA is built upon industry-leading education and is a globally-known entity for home technology training. CEDIA not only offers home technology education for the electronic systems industry — it also offers Continuing Professional Development (CPD) courses, designed to help design and build professionals increase their comfort level with residential electronic systems. Through the CEDIA Outreach Instructor programme, CEDIA members deliver home technology education on a regional basis.
As experts in their field, CEDIA members offer professional advice and guidance in the design of a personalised system for the connected home. They provide information on the latest technology-and how to use it, as it becomes available, so working with a CEDIA member is the best insurance you have that the final system will meet yours and your client's expectations.
CEDIA offers a free, online Finder Service on its website — www.cedia.org/find-a-cedia-professional — which allows interior designers to locate their nearest technology integrator. Users can search CEDIA member companies by postcode, services, and certification.
For more information, visit www.cedia.org.