You are here:
Chaplins Furniture Ltd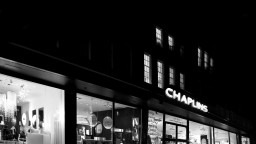 Profile
Since Chaplins opened its doors almost 20 years ago we have showcased and delivered the very best in style, quality and service to a long list of discerning clientele. We are passionate about contemporary design and luxury living and we know that this lifestyle is a passion shared by our enthusiastic clients. Through our commitment to detail and sourcing the right products, we have forged partnerships and close relationships with many top designers and contemporary brands that share the same ethos of providing the very best in modern furniture today. This, together, with our attention to delivering exactly what the client requires has contributed to our international rise and formidable reputation.
Forging ahead of our competitors we have introduced many international brands to the UK market and we aim to continue to drive design forward by showcasing the very best design houses, and locating the products that fulfill our clients need for a timeless yet contemporary interior. All our sales staff have a design background, so they are qualified to give the fullest possible assistance. At the same time, we keep our prices to a competitive level. Our advice and service is friendly, expert and efficient, taking our clients personal wishes into account at all times. Our collections not only consist of furniture but also lighting, art and a full range of accessories so you will have access to everything you need to achieve the complete look that you are after.
Many of our elegant storage systems for bedrooms and offices require an expert level of planning which naturally we provide, this includes drawings showing plans and elevations plus delivery and installation which is always carried out by our own staff.