You are here:
Chelsea Construction Company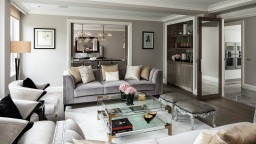 Profile
Since 1997, Chelsea Construction Company have partnered with homeowners, designers and architects to delvier unrivalled construction, renovation and refurbishment services across London and the Home Counties. 
Offering full project management, our passionate and hugely talented team are recognised for their expertise, professionalism and attention to detail. With a wealth of in-house tradesmen, a trusted supplier network built up over two decades, and an on-site foreman for every project, Chelsea Construction Company offer a complete end-to-end service. 
Please refer to our website for further information on recent case studies and the full range of services that we offer. Alternatively, we would be more than happy to hear from you to learn about your project and how we can assist you in meeting and exceeding your expectations.