You are here:
Registered Interior Designer®
Ciara McNamee
studioRUUF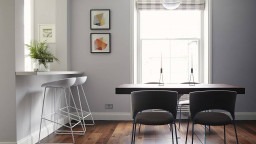 Profile
Creating interiors that connect a sense of place, reflect the individuality and personality of the client, and provide practical yet creative solutions are at the forefront of my design endeavours.  Having commenced my career in fine art, I subsequently obtained an MA in interior design followed by over ten years experience in the UK.  I have worked in both architectural and interior design practices spanning both commercial and residential sectors and a range of project scales and complexity, including extensive consultant teams, planning restrictions, and ecological and archaeological issues.  
I greatly enjoy the privilege of being involved in both the BIID Professional Practice Committee and the BIID Council of Directors as I have a strong passion for the professionalism of the industry and the potential for design to foster positive change.  I'm excited by the launch of my own practice at studioRUUF, where we currently enjoy working on numerous commercial practices in Soho London, a Georgian residence in Maidenhead, a modern townhouse in Peterborough and consulting on styling projects in west London.  With bases both in London and Cambridgeshire, along with a willingness to travel for exciting project opportunities, we can offer interior design services across a broad geographical area.
At studioRUUF we provide a considered, creative and passionate approach to unique spaces and client specific aspirations and needs.  We would be delighted to consider your project and aspirations and discuss the exciting potential that we can help you realise.