You are here:
Craig & Rose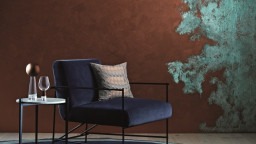 Profile
Founded in 1829, Craig & Rose is the oldest independent paint manufacturer in the UK. Craig & Rose manufacture a range of Authentic Period Colours - faithfully reproduced from historic colour archives. Many landmark buildings and structures around the UK, like St Pauls' Cathedral, The Royal Scottish Academy (RSA), Longleat House, the Brighton Pavilion and perhaps most notably, the Forth Bridge, repeatedly appear in the historic purchase ledgers.
With 185 years of experience behind us, we have been making paint long enough to know what works. The colour range encompasses best-selling neutrals, alongside deep, rich, highly pigmented colours. All Craig & Rose products are created using the finest pigments and ingredients.  The Superior range is simply the most perfect paint you will ever find. Made from only the finest hand-picked raw materials and handmade by our expert craftsmen, we're confident that it's the best paint available on the UK market. 
The laboratory team at Craig & Rose are always looking to innovate with materials and finishes. The 1829 and Artisan ranges contains a number of innovative finishes such as Metallic Shimmers, Crystal Wall paints and Glitter Glazes. The innovation of our paint chemists has also led to widespread use of our products in specialised technology applications, such as for the interior of MRI scanners.
The Craig & Rose brand is extremely well known within the UK and is synonymous with quality. The company was recently acquired by the Australian DuluxGroup company trading as DGL International. This acquisition will bring further technology and financial support to support the future growth of Craig & Rose