You are here:
Registered Interior Designer®
Deborah Heath
Design by Deborah Limited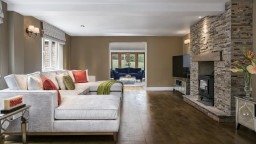 Profile
Deborah is the proud winner of the International Property Awards for Interior Design Private Residence, South East, UK 2013/2014. As a young mother Deborah painted murals in the nursery and bedrooms of her two children. Friends commissioned her then asking how to furnish the room. Deborah attended a short interior design course so she could provide good advice. Deborah then enrolled in a two-year course in interior design and a two-year course in design and textiles. Deborah has designed a 17th century cottage, barn conversion, listed Elizabethan home, a modern six-bedroomed property over three floors and a boutique hotel to name a few. Deborah Heath ACMA is also a qualified Chartered Accountant.