You are here:
Registered Interior Design Practice
The Design Studio Fusion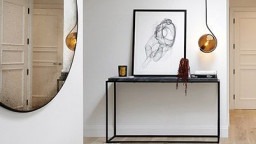 Profile
Fusion is a boutique award winning design house, creating exceptional residences in the most exclusive locations around London for private sale.
Established in 2006 and after over a decade at the pinnacle of beautiful design our unrivalled heritage and reputation is revered amongst property aficionados for our blend of ever greater innovation, exceptional specification and signature attention to detail. We have designed, create and sold osme of the most prestigious property across London and the suburbs.
As Fusion embarks on an exciting new chapter of its growth, with both our Fusion Residences and Fusion Development Management divisions, the unique qualities that define it are unchanging: exceptional design, unparalleled expertise and a relentless passion for breaking boundaries and challenging the status quo.
Fusion is much more than just a brand. It is a statement of understated class and distinctive style.