You are here:
Elmtec/SketchUp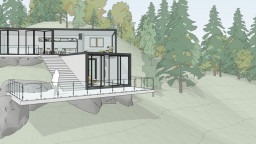 Profile
Exquisite interiors, your way.
From kitchens and baths to home remodels, SketchUp is 3D interior design software that brings your ideas to life.
Elmtec are the exclusive UK distributor of SketchUp, selling via resellers across the country, ensuring you receive the best access to licensing, support and training.
Design efficiently
You don't have to model everything from scratch. In fact, hundreds of thousands of 3D models representing real products are available for download (for free!) from SketchUp's 3D Warehouse. Find product models from your favourite manufacturers and place them straight into your project. With 3D Warehouse, you can visualise that sink or mid-century sofa with your client before anyone commits to it.
Produce beautiful renderings
Make your models look as hand-drawn or as realistic as you like. Upload your own hand strokes or choose from SketchUp's core styles to create a warm touch. Or, use one of the many extensions to produce jaw-dropping photorealistic images.
Win work fast
SketchUp is your secret weapon for making beautiful graphics for sales and marketing. From detailed line drawings to rich, colourful images, you can leverage your existing models into assets that will help you win more projects.
Enhance your workflow with:
Compelling drawing sets
Create beautiful documents that get clients excited and include all the information you need to order materials.
Detailed reports
Generate cost estimates, schedules, and more by exporting reports directly from your model.
Mixed reality
Tour project models with your clients in the office or on site at 1:1 scale using our range of AR/VR and mobile apps!