You are here:
Fabrili Limited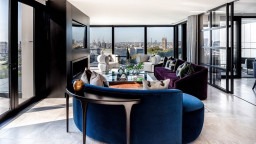 Profile
An award-winning British manufacturer, Fabrili is a high-end bespoke furniture maker for the residential, hospitality and commercial sectors. 
Combining master craftspeople, manufacturing expertise, the highest-quality materials and exceptional client service, we pride ourselves on delivering innovative and elegant designs that stand the test of time. 
Specialising in bespoke upholstery, cabinetry and joinery, our materials are carefully and consciously curated to match your exacting specifications and meet the highest environmental and social impact standards. 
Whether you are looking for a single statement piece or a full refurbishment, classic design or modern industrial style; our collaborative process allows us to understand and interpret your vision ensuring the end result is beautiful and supremely functional.