You are here:
Feather & Black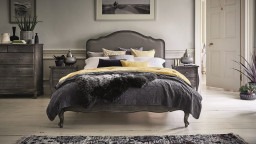 Profile
Feather & Black was founded back in 2004, our sleep experts started with just one simple commitment: to create quality products and inspirational design for our Clients.
Feather & Black Trade is focused specifically to support our professional clientele in sourcing the ideal products for each of their projects. From that particular accessory, right through to complete refurbishments and new developments, you can rest assured our dedicated trade team offer an unrivalled level of service.
We have a simple COM option for our upholstery ranges and can manufacture bespoke items at your request.