You are here:
Registered Interior Designer®
Francesca Graham
Francesca Graham Interior Design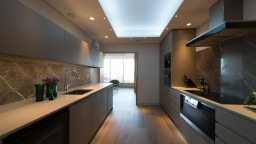 Profile
With over 20 years of experience, Francesca Graham has honed a distinguished eye for designing interior spaces. Bringing a design sensibility, working in tandem with the unique history and narrative of a space to restore and innovate beautiful interiors. Well established in her practise and having worked for a number of distinctive Interior Design Studios and Architectural Practices throughout London. Francesca is equipped with a well respected and renowned knowledge of interiors which has seen her entrusted to work on a number of buildings and interiors of historical importance. 
Francesca delves into a project with an appreciation for the role that interiors play and attention played to developing cohesive design that draws the eye through a space. Well versed in designing interiors across the full spectrum of building typologies; Francesca has worked with clients all around the world to design interiors for some of today's most well known locations and establishments. 
Entwined with Francesca's far reaching experience and reputation, her studies in History of Art, Furniture and Product Design at Kingston University, London and an MSc in Project Management from the prestigious Bartlett UCL (University College London) form the core of her substantial design vocabulary.
Cited for her expertise of interiors in editorials such as House and Garden, The Sunday Times, The Telegraph and Waitrose Weekend. Francesca's approach and understanding of interior spaces extends beyond simply beautiful interiors to one of a complete understanding as to how we experience the spaces we live and work in.