You are here:
Gibilaro Design Ltd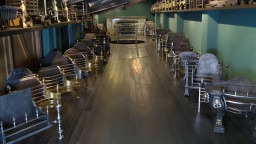 Profile
Gibilaro Design Ltd stock London's most comprehensive collection of fine period antique fire grates, along with register grates, hob grates, andirons, fire iron sets and fire furniture. We have over twenty years of experience in dealing with antique grates and working on fireplace projects in the UK and around the world.
Antique Stock
Our extensive stock ranges from 17th century to 20th century, and encompasses such architectural styles as Neoclassical, Regency, Neo-Gothic and Arts and Crafts. Our showrooms offer a unique setting to display our extensive antique collection; in addition visitors will find a small selection of antique chimneypieces, cast-iron interiors and fire screens. Antiques are sympathetically restored in our workshop and other services offered are gas/coal or 'ultra-real' log effect fire conversion for our fire grates. To view the collection please visit our website.
Services
Gibilaro Design Ltd have a well-established reputation for superbly-made register grates and free-standing fire baskets. The fire grates that are made-to-commission, are designed and manufactured in London with the emphasis on outstanding and unrivalled build-quality.
Our grates are sympathetically restored by our own experienced engineers and can accommodate solid fuel or specialist gas conversion. Gibilaro Design work closely with leading interior designers, art dealers, architects and private clients on fireplace projects.
The business operates from a purpose-built studio and spacious showrooms tucked away in a courtyard off the Wandsworth Road, in Clapham. A further showroom has just been completed for a small selection of chimneypieces.