You are here:
Glancy Fawcett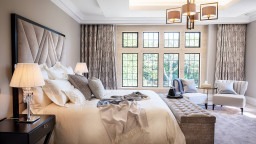 Profile
With more than 30 years of experience, we are a project-based, global outfitter who supply luxury lifestyle pieces, homeware and architectural products to the world's superyachts, residences and private aircraft. 
We design, source and supply an extensive range of exquisite porcelain, crystal & silver, the finest linens, towels & accessories, and a unique range of stunning glass panelling and lighting. 
With your own personal Project Manager, we'll ascertain your design tastes and interior product preferences to create a personalised presentation of luxury products. You can also utilise our in-house Design Team to create something totally unique to you. Working remotely, in-house at our showroom, or at a location convenient to you, we are always flexible to our clients' needs. 
We have an 8,000 sq ft showroom in Manchester, and global touch-points in Albany, The Bahamas, and Marbella, Spain. In our UK Showroom, you can immerse yourself into your project, walking through your entire product outfitting process at one time. We have lasting relationships with the world's most respected and desired designer and artisan brands. As a result, we have an unrivalled product library and fantastic commercial relationships with our suppliers.
 Following your feedback and product selections, we provide transparent quotations and liaise directly with suppliers on your behalf. Taking the greatest care & precision we then quality check your items before transporting them to their final destination. 
The service we provide makes the Glancy Fawcett experience unique. Our team delivers unparalleled care and attention, exceptional knowledge and a genuine passion for our craft.