You are here:
Heirlooms Linens Ltd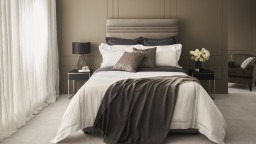 Profile
Located in the beautiful countryside of West Sussex, England, Heirlooms are the UK's leading manufacturer of fine quality linens regarded by their prestigious clients as the best in the world.
Our exclusive, and growing client base, includes British and International Royalty, world-renowned interior designers, superyachts, aircraft and boutique hotels.
We are a dynamic forward-thinking team who share a vision of quality, passion for perfection and the desire to created linens of lasting beauty providing your clients with the best night's sleep. Not only are we a skilled manufacturer but our years of experience enables us to design luxurious, yet practical, linens to give the final wow factor for the interior which they are to adorn.
Please do not hesitate to contact us to discuss how we can work with you as part of the team to deliver outstanding luxurious linens for your clients.