You are here:
Marco Polo Decor Ltd t/a Impera Italia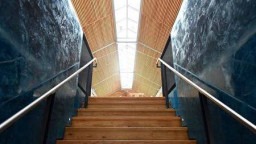 Profile
Impera Italia offers a curated selection of Venetian plasters, polished plasters and other high-end Italian decorative products. More than a hundred traditional and modern wall, ceiling and floor finishes, in 30000+ colours can be purchased directly and applied by a specialist selected by you!
You can specify and use the widest range of decorative and Venetian plaster finishes (also called polished plaster, marble plaster, Stucco Veneziano, Grassello di Calce) or Marmorino (Classic or classico) in Europe. We also offer seamless flooring solutions like microcement (micro screed, beton cire, decorative cement).
These can be combined with iridescent, pearlescent, rusty and metallic decorative finishes for feature walls and other interior decoration projects, but these can also act as finishes in their own.
Our consultants are trained to provide you with information, tips, and the latest in industry innovations and we're confident that our proven, certified products will impress you! 
All of our products used are completely eco-friendly with nil or extremely low VOC level, many are even ISO14001 certified, with LEED certificates and finally, can be used for yachts, hotels or any commercial or domestic project where time and beauty are important factors!