You are here:
Intelligent Digital Solutions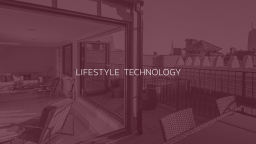 Profile
We deliver tailored home automation, AV, data infrastructure and security systems to meet your specific needs – no matter how small, complex or unique. Driven by passion, knowledge and integrity, we are here to advise and support you throughout your project.
About IDS
At IDS we are specialists in home automation, AV, data infrastructure and security systems. We work to a 'one team' ethos, extending our values to both our employees and customers. The partnerships that we build with our customers and the relationships that we develop internally with our staff are at the heart of who we are. This approach defines how we do business. We develop the people who work for us, to ensure that they can deliver the finest service.
We have developed long standing relationships with our technology partners, ensuring we stay up to speed on the latest brands and products on the market, so we can offer you the right solution.
OUR TEAM
We work closely with our customers, calling on over ten years' of experience, to offer them the highest level of service. Our consultants offer the full spectrum of expertise with insight and industry leading support at all stages of a projects lifecycle, from consulting and design through to implementation with reliable on and offsite support.
AN IDS SOLUTION
We amalgamate our technology into designs geared towards a person's lifestyle and the way people want their homes and workplaces to work for them, so we spend a lot of time understanding the client wants and needs to ensure we can design a robust, intelligent and intuitive home or office, with the user in mind.
We pride ourselves on our innovative attitude to designs and solutions. We believe in maintaining the highest of industry standards, giving you peace of mind that our solutions are suited to your project.