You are here:
John Sankey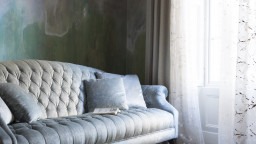 Contact
Suzanne O'Flynn
Tel:

0115 9462121

Web:
Profile
John Sankey is devoted to crafting well-made, strong and beautiful furniture. We have a warm approach, a skilful, dedicated team, full design and prototyping capabilities and Manufacturing Guild ratified quality processes.  In our pursuit of comfort (emotional and physical) we deliver on time, have attentive after-sales service and will quickly attend to any snags or issues.  We are here to work with you and support you in creating transformative upholstery for your project. 
The design process is what makes our products stand out from the crowd. Every design we offer is the result of painstaking research; drawing on historical shapes but designed for contemporary living. 
Our frames and upholstery are made to order in our Derbyshire workshop.  As such, we can vary dimensions, leg shapes, stud detailing, seam detailing, wood finishes and colours to suit your needs.  We can also design and manufacture exclusively to your brief and do so regularly when working with contractors, hotels, restaurants, corporate spaces and apartments.
We are so confident in the longevity of our models that we offer a FIRA endorsed lifetime guarantee on all our frames and springs.
Our main showrooms are situated above our workshop in Derbyshire and carry the full range and usually some items that we've made for bespoke projects.  You are welcome to visit and bring your client, please email sales@johnsankey.co.uk or call 0115 946 2121 to make an appointment.  Alternatively, we have a beautiful Trade Showroom in Tunbridge Wells, please email sally.sharma@johnsankey.co.uk or call 07957 932236 to book an appointment.