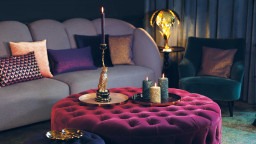 Profile
Lime Lace is an inspirational online boutique store selling home accessories, furniture, lighting, wallpaper, art and soft furnishings to customers and interior designers who are looking to create a unique space.
Founded by Samantha Marlow in 2012, Lime Lace was born to address the lack of individualism which has emerged in recent years through the high street chains. Sam's background in property developing and interior design helped to create a unique interiors business with constantly evolving product range and on trend designs.
The brand's extensive portfolio has been expertly devised and developed to be lifestyle friendly, furnishing clients with a winning combination of choice, quality and character. We work with both leading international designers and new intriguing up-and-coming young designers to ensure our product portfolio is fresh and unique.
Lime Lace have been supplying leading residential and commercial interior designers, architects and property developers for the past 6 years and deliver products worldwide every day.