You are here:
Registered Interior Designer®
Lucy Barlow
Barlow and Barlow Design LTD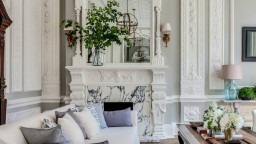 Profile
Lucy, who started her career with the country house decorator Mark Gillette, creates living interiors that are marked by their bold application of print and colour. With an academic grounding in fashion and interiors, and a magpie eye for art and antiques, her rooms cleverly combine the old and the new - blending fresh, contemporaneous styles with refined touches from traditional English interiors. Fascinated by Ancient Rome from a young age, Lucy's love of neoclassicism - its proportions, symmetry and ornamental flourishes - strongly informs Barlow & Barlow's designs. Bringing a historical sense to her work, Lucy's passion for grand English interiors - combined with her fearless sense of print, pattern and colour - make her schemes dynamic, luxurious and instantly recognisable.