You are here:
OKTO Technologies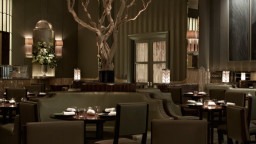 Profile
OKTO Technologies
OKTO Technologies is a leader in the development, design & installation of Luxury Smart Building Technology, Business Management Systems for: Super Prime Residential - Luxury Hospitality - Commercial Offices - Private Members Clubs - Music and Iconic Venues - Restaurants.
Our ground-breaking concepts and new approach brings you fundamentally better designed – and radically better connected – technology solutions. We make 'better' possible by taking our preparation to another level – through shaping a development and installation process that sets both us and your project apart.
We provide a full End-to-End service from concept design, through off-site production, to installation and maintenance and including Building Management Systems, Lighting Control, Window Treatments, Security/Electronic systems, AV and IT.
OKTOair Wellness division by OKTO Technologies - new air filtration system
Our new Wellness division OKTOair will bring a 'breath of fresh air' to the UK - Artificial Intelligence-led air filtration solution, which has been fast-tracked due to the Coronavirus pandemic.
Testing of our new AI-led disinfecting filtration system, which is specifically designed to address indoor air contamination is so advanced it has been proven to remove a proxy virus for SARS-CoV-2, the virus that causes Covid-19, from the air with 99.98% elimination within 10 minutes and 100% in 45 minutes. An invaluable feature for hotels, healthcare, businesses and homes across the UK, this system is set to minimise the risk of virus transmission on their premises.
OKTOair's new suite of Wellness Technologies will reassure occupants that the air they breathe is of optimum quality. The Artificial Intelligence-led system is specifically designed to address and eradicate the problem of indoor air contamination and natural allergens and pollens. The system will consistently monitor, contrast, and manage indoor air quality, temperature, and humidity. The high-end technology also incorporates a user-friendly dashboard to keep occupants fully informed and updated on all aspects of air quality inside and outside their properties.
Find out more at: oktoair.com
OKTO Technologies, Absolute Performance. Absolute Reliability. Absolute Simplicity.