You are here:
Registered Interior Designer®
Olga Alexeeva
Black and Milk Residential Ltd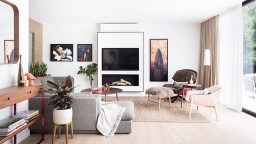 Profile
Olga brings more than 15 years of experience in the design industry to her role as Creative Director. She works closely with each client to create interiors that are unique, original and which truly reflect the client's personality.
As the Creative Director & Founder at Black and Milk Residential, she has successfully implemented an array of design schemes, some of which have been recognised and awarded for their unparalleled creativity and functionality. Her focus on attention to detail has won her the respect of her clients who continue to seek her advice on design matters even after the completion of their projects. 
Olga's training at Chelsea College of Art & Design, University of the Arts London from where she completed her BA(Hons), Interior and Spatial Design, adds further credibility to her capabilities.