You are here:
Registered Interior Designer®
Oz Lancaster
OS Designs & Partners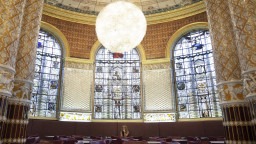 Profile
OS Designs Ltd is an innovative international interior architecture and design firm. Based in London, OS Designs carefully manages each project from beginning to end, offering a complete design service and project management throughout.
Oz Lancaster is the Design Director and Founder of the studio. With a Masters Degree in Furniture Design, Oz identifies and sets new trends in interior design; and together with an experienced team of designers she provides beautifully unique and functional designs for each individual client. OS Designs places great emphasis on maintaining strong client relations, tailoring each project to the specific needs and vision of the individual, creating globally acclaimed, exceptional, elegant interiors for both private and commercial clients.
Her studio prides itself on its international portfolio that include large-scale architectural design, interior design, and renovation for - among many others - listed buildings in central London and commercial and residential projects across London, Buckinghamshire and Oxfordshire, as well as many significant projects in the Middle East. The studio also specialises in private jet and super yacht design.